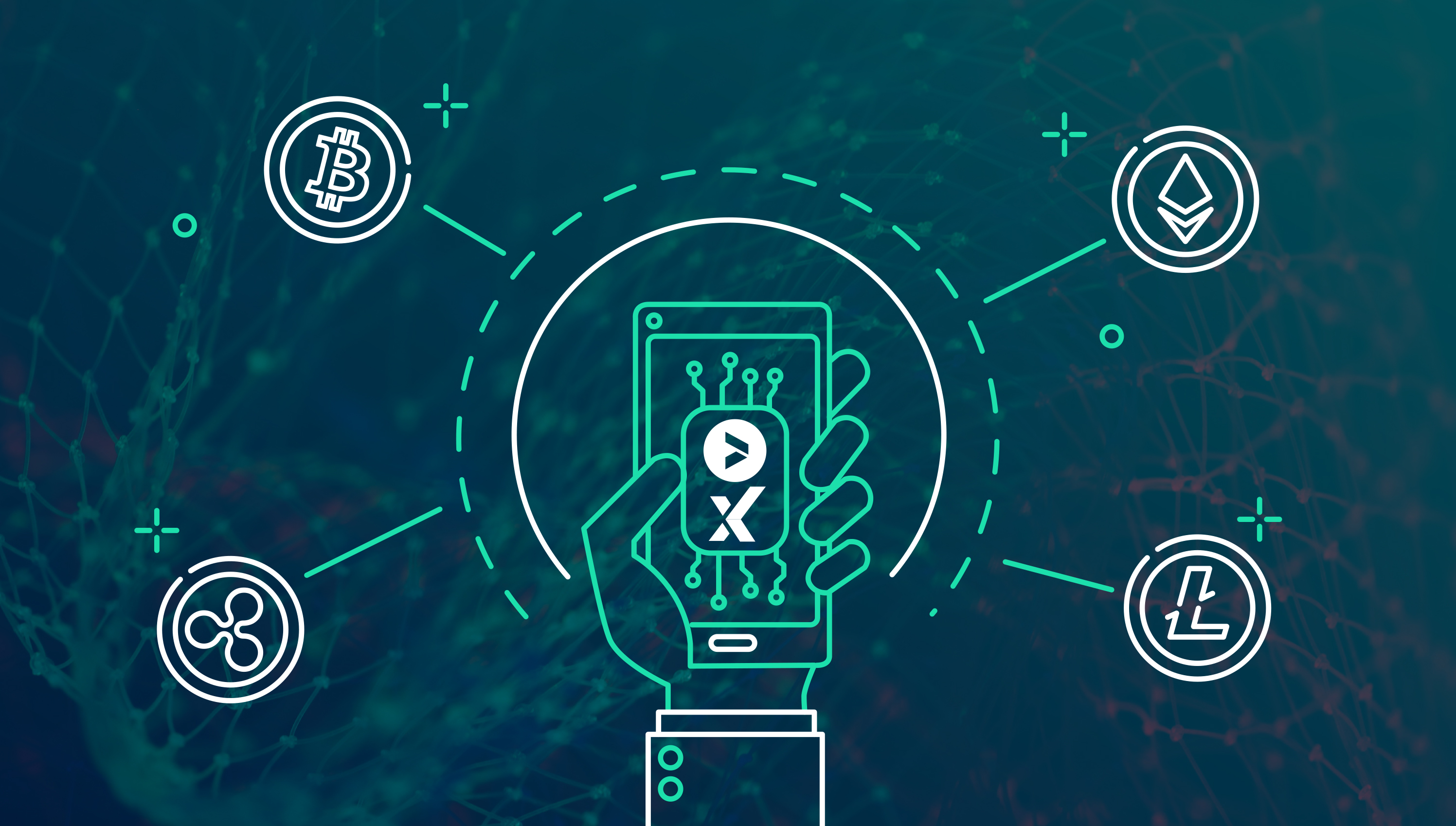 Fortex announced today that DMA/STP broker Tier1FX now offers Crypto CFD trading on the Fortex platform. The most popular crypto currencies—Bitcoin, Bitcoin Cash, Ethereum, Litecoin and Ripple—are now available to trade as CFD, and clients can jump in to this innovative and volatile market using the Fortex technology.
Albert Galera, Chief Operating Officer at Tier1FX, commented:
"We are extremely happy to add CFDs on Cryptocurrency to Tier1FX's available trading instruments offering.

Our strong partnership with Fortex allows us to offer a wide range of FX pairs, commodities, CFDs on Indices and now CFDs on Cryptos to all Tier1FX clients. Crypto trading is available for MT4, FIX API, Fortex 6 and Fortex web-trader platforms."
Tier1FX now offers five CFDs on cryptocurrency pairs (XBTUSD, XBNUSD, XETUSD, XLCUSD, and XRPUSD) at an extremely competitive cost, tight spreads, low commission and adjusted interest rates.
Tier1FX is fully compliant with the new ESMA regulations and the margin requirements for these new CFDs on Cryptocurrencies are 50% equaling a leverage of 1:2.
Learn more about CFDs on Cryptos specifications at tier1fx.com/t1-brokerage/trading/contracts-specifications/.
Daniel Chen, Chief Executive Officer and a Founder of Fortex said:
"We are pleased to partner with Tier1FX on this new CFD trading initiative in the crypto space. It's a great application for our FX trading technology, and it's beneficial for clients who want a foray into this new asset class without the security risks of handling the 'physical' coins.

Not only can Tier1FX clients now trade CFDs on Cryptos, but they can benefit from working with a regulatory-compliant, creditworthy, strategically positioned broker that offers multi-asset trading from a single account."
Fortex offers brokers such as Tier1FX complete and powerful FX trading technology. Designed for high-frequency and low-latency performance, Fortex is optimized for buy-side and sell-side institutions, which come to us for a best-in-class, independent, neutral, real-time multi-asset trading platform, which now includes CFDs on Cryptos.
Customized to each client's specific trading requirements, Fortex platforms are hosted in dedicated facilities at Equinix NY4, LD5, and HK3. Running on a fully redundant, carrier-class IT infrastructure for always-on availability, you get continuous, reliable performance for maximum trading performance so you can trade on our strength.
To open an account with Tier1FX or to get know more about us, please visit tier1fx.com or kindly contact support@tier1fx.com.
To add Fortex trading technologies including crypto CFD to your FX trade offerings or to learn more, please visit fortex.com or contact info@fortex.com.
About Tier1FX
A pioneer in bringing true Direct Market Access to the retail FX industry, Tier1FX is an online STP regulated broker that offers fair, transparent trading and top-class liquidity access, along with a high level of service for retail, professional and institutional clients worldwide. Embracing innovation while staying true to a new vision and values of the industry where the client comes first, Tier1FX is committed to providing a fair and reliable trading environment to all market participants, prime liquidity access with minimum latency, and extremely tight spreads at a competitive cost.
About Fortex Technologies
Founded in 1997, Fortex continues to revolutionize trading with its powerful, neutral, multi-asset trading platform focused on the FX markets. Fortex's eFX suite, ECN, infrastructure hosting and more are used by regional banks, hedge funds, asset managers, broker dealers and professional traders around the world to enhance liquidity access, improve execution workflows, and support sophisticated trading strategies.
Fortex maintains its technology leadership through continuous innovation, bringing together the latest processing, intelligent routing, and execution technologies with a robust, always-on platform. As hosted solutions, Fortex platforms are customized to customers' specific trading environments and deployed quickly. The company's unwavering commitment to customer service helps Fortex customers build and sustain their competitive trading advantages in changing markets.