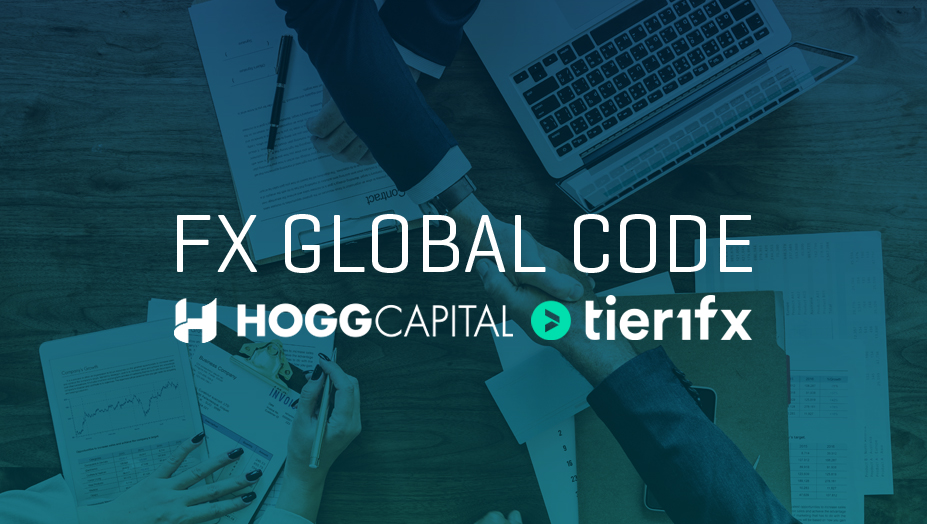 Tier1FX has officially signed a Statement of Commitment to the FX Global Code of Conduct (the Global Code), formally embracing the Code's standards to promote integrity, fairness and transparency in the FX market. The Company's official Statement of Commitment can be found here – See official Statement!
The Global Code "has been developed to provide a common set of guidelines to promote the integrity and effective functioning of the wholesale foreign exchange market (FX Market). It is intended to promote a robust, fair, liquid, open, and appropriately transparent market in which a diverse set of Market Participants, supported by resilient infrastructure, are able to confidently and effectively transact at competitive prices that reflect available market information and in a manner that conforms to acceptable standards of behaviour."
"Formally committing to the FX Global Code of Conduct was a natural step for Tier1FX, given that, since the start, the firm has always worked in line with the principles of the Code and  we are determined to carry on with the same level of ethics and integrity."
stated Albert Galera, Chief Operating Officer at Tier1FX.
The FX Global Code of Conduct is a collection of global principles, developed by central banks and market participants from 16 countries around the world. The Code provides guidelines to ensure the effective functioning and integrity of the foreign exchange market. Above all, it encourages a fair, robust, open, liquid and adequate transparent market that meets acceptable standards of behaviour.
You can find out more about the Code at https://www.globalfxc.org/docs/fx_global.pdf
About Tier1FX
A pioneer in bringing true Direct Market Access to the retail FX industry, Tier1FX is an online STP regulated broker that offers fair, transparent trading and top-class liquidity access, along with a high level of service for retail, professional and institutional clients worldwide. Embracing innovation while staying true to a new vision and values of the industry where the client comes first, Tier1FX is committed to providing a fair and reliable trading environment to all market participants, prime liquidity access with minimum latency, and extremely tight spreads at a competitive cost.
Tier1FX is the Foreign Exchange division of Hogg Capital Investments Ltd, a fully licensed Category II Investment Services Company (registration number C 18954), authorized and regulated by the Malta Financial Services Authority (MFSA) and located at The Shackleton Building, Blue Harbour, Ta' Xbiex Seafront, Ta' Xbiex, XBX1027 Malta.
Resources:
1) FX Global Code of Conduct
https://www.globalfxc.org/docs/fx_global.pdf